Volvo Recharge - Plug-in Hybrid & Pure Electric Cars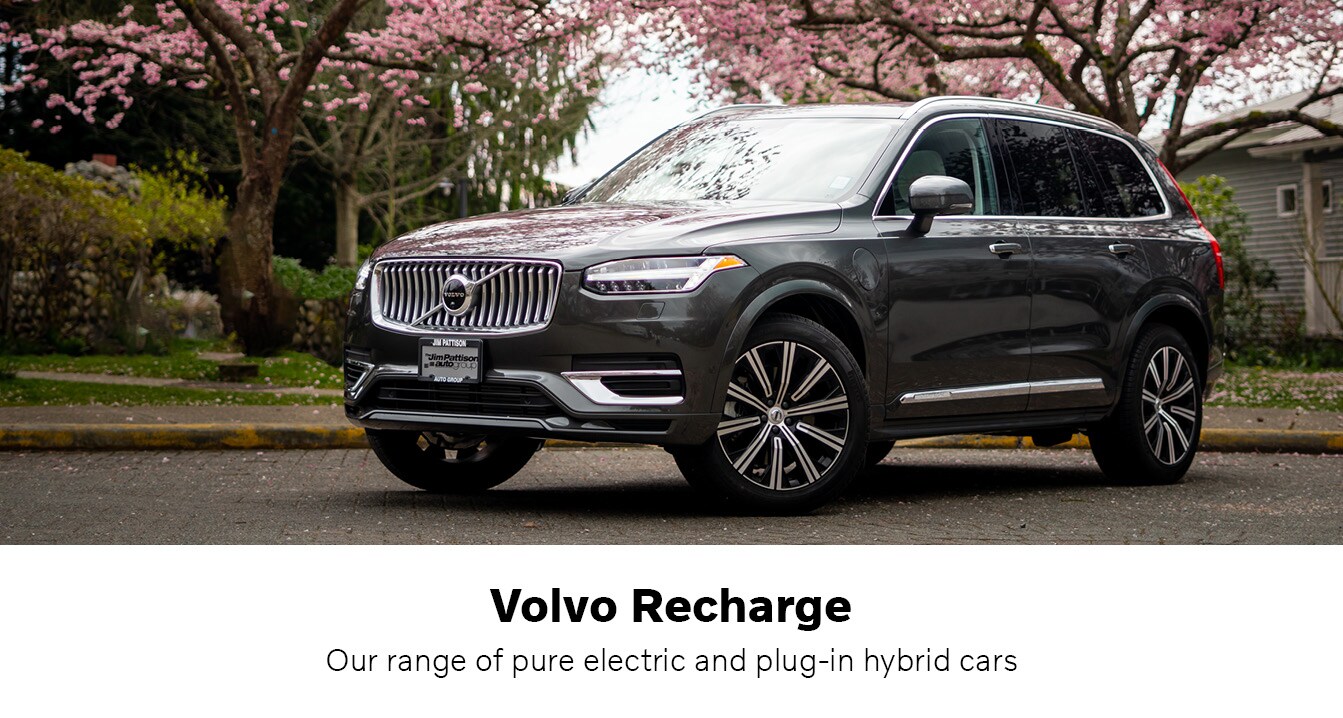 Recharge Powertrain Options
Pure electric is powered by a high-voltage battery and dual electric motors with zero tailpipe 
emissions
 and less noise.
Plug-in hybrid combines a electric motor and combustion engine requiring less gasoline and lower tailpipe 
emissions
.


Volvo Future Ambitions
In 2020, Volvo launched a complete lineup of plug-in hybrids and pure electric cars. 
By 2025, Volvo aims for 50% of sales to be pure electric and the rest hybrids.
By 2040, Volvo aspires to be climate-neutral in line with the Paris Agreement.
Volvo Recharge Vehicles: Book a Test Drive / Learn More