Owner Protection Plan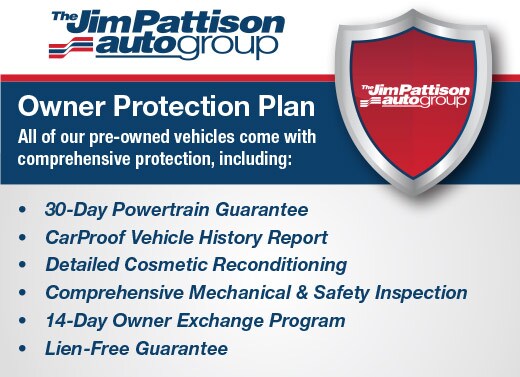 Volvo Certified Pre-Owned
You can own the Volvo you've always wanted
Some people worry about the "surprises" that can come with pre-owned cars - but when you choose Volvo Certified Pre-Owned vehicles, the only surprises you'll get will be good ones. You'll get Scandinavian design that's as beautiful as it is functional. And, you'll get incredible peace of mind with our iron-clad warranty.
Each Certified Pre-Owned Volvo passes a certification process. We investigate its title history to ensure it's "clean."* We thoroughly inspect each area of the vehicle covering more than 130 points - and bring the vehicle up to our exacting specifications. Then, and only then, we certify the vehicle and issue a six-year/160,000 kilometer exclusionary warranty to the new owner (warranty is calculated from the original in-service date and zero kilometers).
When you purchase a Certified Pre-Owned Volvo, you'll have the same confidence and pride in your vehicle as you would a brand-new one.
A VOLVO CERTIFIED PRE-OWNED CAR HAS:
Higher standards - each vehicle is reconditioned to meet Volvo's safety, performance, and appearance requirements.
Six-year/160,000-kilometer exclusionary warranty**.
$0 deductible for warranty visits.
A Volvo Certified 130 Point Comprehensive Inspection.
24/7/365 roadside assistance for the life of the warranty with Volvo "On Call".
Attractive financing options.
LEGENDARY SAFETY
Volvo Certified Pre-Owned vehicles come with a 72-month/160,000-kilometer limited warranty**. How can we offer you so much protection?
Every car we certify must pass a 130+ point inspection. And, every car we certify, of course, is a Volvo.
To be a Certified Volvo, each vehicle must pass this comprehensive inspection and road test that cover more than 130 points inside and out, including:
Exterior panels, glass, lights, grilles, bumpers, and frame.
Interior systems and amenities - from the seats to the sunroof to the windows and doors.
Powertrain - engine, transmission, suspension, steering, and much more.
THE VOLVO CERTIFIED PRE-OWNED WARRANTY
Your confidence is guaranteed with the Volvo Certified Pre-Owned Warranty. It provides you with factory-backed coverage on thousands of components, systems, and operations - and many additional benefits.
Six-year/160,000-kilometer protection** covering replacement or repair of defective components within the following systems:
- Engine
- Transmission
- Drive axle***
- Steering
- Suspension
- Brakes
- Electrical
- Air conditioning
$0 deductible.
Warranty is automatically transferred to a new owner.
CARPROOF Certification - Verifies that the vehicle has a "clean" vehicle history (it has never been in a major collision, and its odometer reading is accurate).
VOLVO "ON CALL"
In addition to all of the other protections the Volvo Certified Pre-Owned Program provides, you'll also receive the security of Volvo On Call throughout the duration of your warranty.
Emergency roadside and towing service
In the event of a breakdown, simply call 1-800-263-0475 to get local emergency service, 24 hours per day, 365 days per year.
Trip routing
Volvo On Call provides detailed maps, clearly marked to indicate the most direct or scenic routes, to destinations anywhere in the United States, Canada, or Mexico.
Trip interruption expense benefits
Should you experience a breakdown or traffic accident related to the warranty more than 80 kilometers from home, Volvo On Call will reimburse you for meals, lodging, car rental, and commercial transportation for up to three days (up to $1000).