Now Arrived: The New XC40 Recharge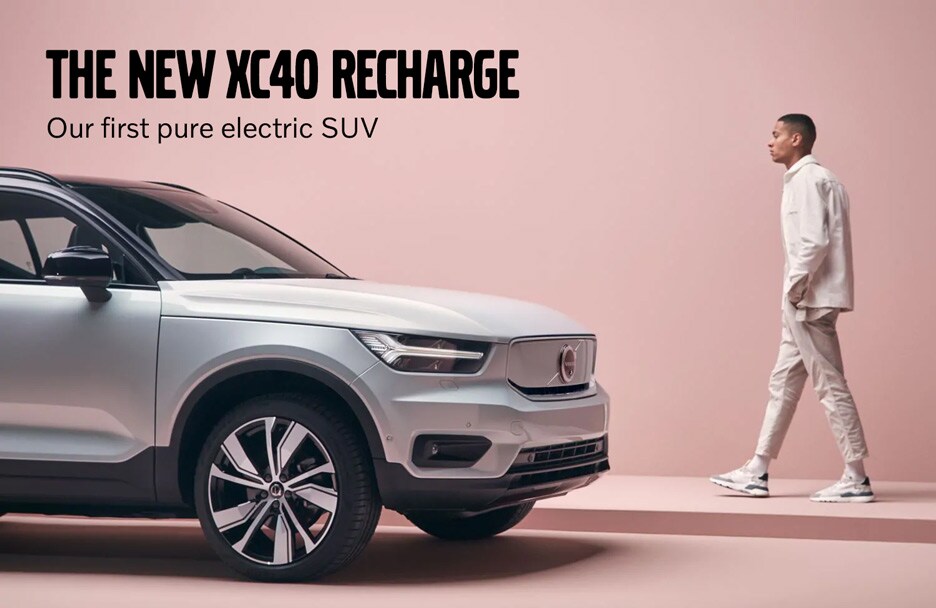 Our first pure electric SUV.
The Volvo XC40 Recharge is a pure electric SUV designed to give you the best experience 
and to protect your future with no compromise of sustainability. 
Watch a full product presentation below and book a test drive below.



Volvo XC40 Recharge: Book a Test Drive / More Information
*Vehicle shown may not be exact spec available. 
Range is according to WLTP and EPA driving cycles and real-world range may vary. Figures are based on preliminary target. Final vehicle certification pending. 
Fast charging DC up to 150 kW under optimal charging conditions.
**One Price Promise: For vehicles with full electric powertrains, the price listed is subject to the One Price Promise program, meaning that the base price (excluding fees and taxes) of the vehicle is nationally set by Volvo Cars and is not subject to discounting by Volvo retailers. For all other powertrains, the price listed excludes fees and taxes and is subject to change at the discretion of Volvo retailers, meaning that the price may vary depending on which Volvo retailer you choose to work with. Please see your retailer for details.